Do You Owe More On Your House Than It's Worth? You're Not Alone. We Can Help Charlotte Homeowners!
Selling your home doesn't have to be a difficult, stressful process, even if you owe more than it's currently worth. Our Charlotte Residential Redevelopment company is looking for homes in your area and we can make the sales process quick and painless. We understand the stress caused by owing more on your home than it's worth and we can help. We are prepared to make you a CASH offer and close quickly. We also want to give you instant access to our new FREE ebook, "UPSIDE DOWN: A Guide To Selling Your House When You Owe More Than Its Worth." In the event that we aren't able to buy your home, this book has 7 easy tips for selling your house quickly in today's market.

We buy houses in Charlotte NC, the condition of your house doesn't matter. Your situation doesn't matter. You can have liens on your house, that doesn't matter, your house can be overfinanced, and that's not a problem.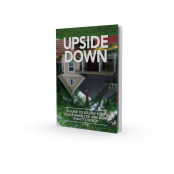 Please send my FREE report and Your Best Cash Offer
Complete this short form to get an offer on your home and instant access to our FREE report, "UPSIDE DOWN: A Guide To Selling Your House When You Owe More Than Its Worth."
We Are A Real Estate Investing Company
We Buy Houses! Our Charlotte real estate company buys then we will either sell or rent house, so it's important for us to come to terms we will can create win-win situation for us both. We will not be acting as your real estate agent or broker because we will buy your house or investment property, we can work out a deal. We are excited to potentially work with you directly OR if you are represented by an agent or broker. We are focused on improving Charlotte neighborhoods and redeveloping areas that we work in. If you have additional questions on agencies please contact your local real estate commission.